Join us for our Venice Art Crawl Planing Mixer
Thursday, February 7, 2019
6:00 - 8:00 pm
Canal Club
2025 Pacific Ave. Venice
Join us for our next Venice Art Crawl - Friday, March 1, 2019
Abbot Kinney Blvd. (From Venice to Main) 6:00 - 10:00 pm
The Venice Art Crawl is a Venice Chamber of Commerce Hosted Event
The VAC's mission is to preserve the arts in Venice, a place that has historically been known as a vibrant and dynamic art community. Our goal is to share, inspire and promote collaboration within the Venice community through mixers and art events. We are an all volunteer run non-profit organization which is a committee of the Venice Chamber of Commerce.
VENICE ART CRAWL • FRESH AIR • FRESH ART
Join us for our Venice Art Crawl Planing Mixer
Thursday, February 7, 2019
6:00 – 8:00 pm
Canal Club 2025 Pacific Ave. Venice
Join us for our next Venice Art Crawl
Friday, March 1, 2019
First Friday on Abbot Kinney Blvd. (From Venice to Main)
6:00 – 10:00 pm
Stay connected to the Venice Art Crawl!
We are excited to announce an updated Venice Art Crawl for 2019
This year the VAC is joining First Friday on March 1. June 1 the Venice Art Crawl joins Flower Fest on Rose Ave between Main and 4th all day and in July on Venice Boulevard the Venice Art Crawl and the Mar Vista Art Walk do a joint art event from the Beach to the 405 with hubs all along the route.
The Venice Art Crawl will celebrate 9 years in Venice on August 15 with their annual VAC on Park Place and make sure to get tickets to the special dinner event for that eventing. Limited tickets available.
Venice Afterburn in September is still on the drawing board with painters, poets, performers and musicians from the community, and all over the world, display their art in this historic beachside haven for artists.
Making the Venice Art Crawl more pedestrian friendly means we will be highlighting and focusing on events in a specific part of Venice for each crawl. For March 1, curate and plan your event on Abbot Kinney by Feb. 15 and submit it on this website. Walk the street and see what location fits your work and go in, introduce yourself and see if you can make the connection. Or come to one of the mixers and meet the board of the art crawl who can help you connect.
The remaining crawls will have similar focused location guidelines for that month's area. A good way to connect with artists and businesses in each specific area is to attend our Mixers. Looking forward to seeing you at the 2019 Venice Art Crawls.
Venice Art Crawl
Join us for our next Venice Art Crawl
Friday, March 1, 2019
First Friday on Abbot Kinney Blvd. (From Venice to Main)
6:00 – 10:00 pm
Submit your event
Select the button below to submit your event.
We are accepting event submissions until February 15th for the next official Venice Art Crawl.
A joint venture with First Friday on March 1st, on Abbot Kinney Blvd.
Purchase your Venice Art Crawl Banner
Each VAC banner is $25.00.
To purchase your VAC event banner, select the button below.
Download the VAC Map
Select the button below to download the most recent VAC Map.
(this map is for the July 2018 VAC)
Our Sponsors
Thank you for sponsoring the Venice Art Crawl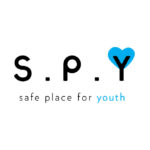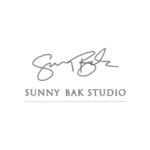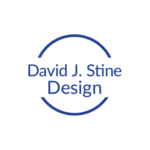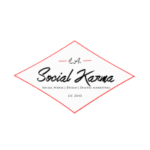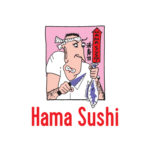 Get ready to have a great experience